Reserve online
Hotel Pinewood Rome
and save with our discounted rates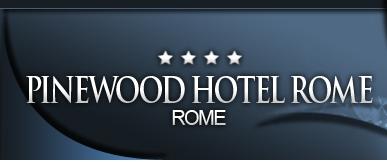 Just a few bus stops away from Vatican City, the Pinewood Hotel Rome is found right near the center of Rome, overlooking the panoramic views of the Pineta Sacchetti.

This strategic position, just 5 minutes from the Metro Station Cornelia and from the Bus Terminal, the Pinewood Hotel Rome is also near the University Policlinico Gemelli, S. Carlo di Nancy-IDI and the Olympic Stadium.

The Pinewood Rome is a quiet 4 star hotel that offers and guarantees high quality accommodations for both tourists and business travellers.


The Hotel offers 79 comfortable rooms, all with private bath and a variety of services. You may choose from a triple, quadruple and also rooms for up to 5 people which are ideal for families with children.
Give us your Feedback
Pinewood Hotel Rome, Via della Pineta Sacchetti, 43 - Rome
HotelinRoma.com
Copyright © 2001 - 2019 | P.IVA# 03458490277